Most of my reviews revolve around homeschooling and products for the kids.
But, this time, I got to use something for just me.
I know. Crazy.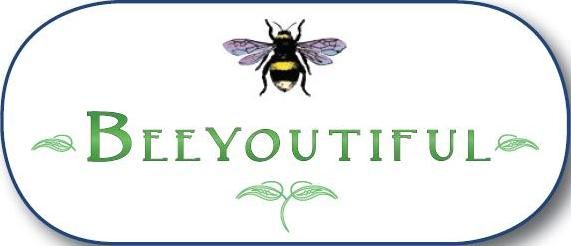 I got to try two of their natural products. Before I let you know what I thought about them....here is a little information on the company from their website:
At Beeyoutiful.com, we believe that each individual is responsible for their own health. It is not a doctor's responsibility to keep you in good health. Instead they are a tremendous resource, especially for those times when urgent care is required. But, they are only one of many resources. And the tools they use, while powerful, are not the only tools available. But a tool is worthless unless one knows how to use it.
We have found a lot a tools that have worked very well for our families, and made Beeyoutiful a repository for those tools, as well as the information to effectively use them. As we learn more, we share more. Our goal is to eventually carry every natural product that we use. We're not there yet. We may never be as we are constantly being exposed to new and great products. As much as is in our power, we want to aid others in obtaining and maintaining good health.
They call it Healthy Living for the Real World.
You can check out all of their products
here
.
You can shop by Health Concern, for example,
Skin and Hair
,
Digestion
,
Bone and Joint Health
, even
Pregnancy and Prenatal
.
I got to try their Peppermint Lip B.A.L.M.
B.A.L.M.
Beeyoutiful All-natural Lip Moisturizer.
I really liked this one. It was just the right consistency....even if it was cold. You know how lip stuff is sort of hard and chunky and really hard to put on when it gets cold? This one was, as Goldilocks would say, "Just right"....even if you kept it in your computer desk drawer, like I did, and not in your front pants pocket.
That makes me think of my Dad. He always used to carry lip stuff around in his front pocket and it was always "Just right" because it was warm from being in his pocket. Even when we were adults, we would go to him and ask for his lip stuff when our lips were chapped.
This makes me think that
I
could continue that tradition of having it available whenever my kids need it....and
I
wouldn't have to carry it around in my pocket with my handkerchief, loose change, comb, a little lint and fingernail clippers!
Lip B.A.L.M
. is available for $3.00. You can get peppermint or orange scented.
The other product I got to try was something called
Tummy Tune-Up.
It is a pro-biotic that helps with intestinal balance by giving a boost (8 strains) of "good" bacteria to your system. They are specially coated so they make it through your stomach acid and into your intestinal tract. It helps to calm the stomach storms.
For those of you that understand what words like "lactobacillus" and "bifidobacterium" mean....here are the nutritional facts about Tummy Tune Up:
Nutrition Facts

Serving Size: 1 Vcap®
Servings Per Container: 60


Amount Per Serving

% Daily Value

Probiotic Blend of 8 Strains:
4.0 Billion Organisms
*
Lactobacillus acidophilus

1.2 billion

*

Lactobacillus casei

600 million

*

Lactobacillus rhamnosus

600 million

*

Lactobacillus salivarius

600 million

*

Streptococcus thermophilus

400 million

*

Bifidobacterium bifidum

200 million

*

Bifidobacterium longum

200 million

*

Bifidobacterium lactis

200 million

*

* Daily Value not established.

Suggested Use

As a dietary supplement, take 1 capsule 1 to 3 times daily, preferably with or before meals.

Other Ingredients

Cellulose (capsule), FOS (Fructooligosaccharides), Ascorbic Acid, Magnesium Stearate (vegetable source), Rice Maltodextrin and Enteric Coating. Contains trace amounts of soy protein (peptides) and gluten (peptides).

Contains NO

Contains no: salt, wheat, milk, egg or shellfish.

Notice

No
The company says this can be used by virtually anyone, pregnant women (help with morning sickness), children, or even if you are just someone that has issues with....there is no delicate way to say this....gas and bloating.
Here....watch this short video about how Stephanie Tallent uses it.
Now.....hmmm.....how do I tell you about how
I
liked this product? I could tell you about how my good bacteria is totally in balance now....but I don't really know if it is. I could tell you about various "personal" experiences...but, I will spare you that type of personal disclosure here on my blog!
Let's just say that it seemed to work fine, and I had no adverse affects. I will leave it at that.
Tummy Tune Up
is available for $18.00 a bottle.
The fun thing about this review is that the
TOS crew
got to try a bunch of different things (like Tension Tamer, Hair Shine, Vapor Rub) from Beeyoutiful....so go see what they thought of the stuff they got to sample.

I received a bottle of Tummy Tune Up and a container of peppermint Lip B.A.L.M. for free in exchange for an honest review.