This is a review.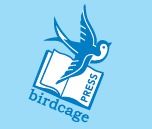 We got a chance to try a product by
Birdcage Press
, called
Art Close Up: Museum of Modern Art
.
This is such a cool product and cool idea. They are like playing cards with famous art on them, but they have a pair and it isn't an exact match, but a close up from a portion of the painting.
Get it?
Like this.....
See? The card on the right is the whole painting by Tom Wesselmann -
Still Life #30
and the card on the left is a little blown up portion from the top of the fridge. Like they put a little magnifying glass up to a part of the painting. This is what you match up....tricky, huh? Doesn't it just make you feel smarter though somehow?
We have played a lot of memory games around here for years and years and years. My kids love them. I don't hate them....but I am really not very good at them. We have been through numerous sets of Barney cards, Disney princess cards, Spongebob cards. Numerous sets.
Here is another example by Paul Cezanne called
L-Estaque
. These cards add a whole new level of sophistication to memory games. And it is such sneaky learning. I love it!
I will say that when we first got the product and I asked the kids to come play with me, they did moan, groan and complain. Then they played......and became obsessed. The cards are for ages 5+, but even V-girl played and did well after a few times of seeing the cards and how they matched up to each other.
L-girl and A-girl, especially had an on-going tournament and insults were even exchanged when someone (who shall remain nameless) won too many times in a row. Honestly, for a while there, I was sick of them playing this game because someone always left mad. But, it didn't seem to bother them, they loved it. And, like I said, they are learning about different artists.
They learned that some art is very literal and some just looks sort of weird.
These cards could also be used for an Old Maid type game or if you happen to be near the actual
Museum of Modern Art
, a treasure hunt within their walls. We used it exclusively as a memory game.
You could certainly use these cards as a jumping off point to learning more about individual artists, or styles of art, or even time periods in history. We had an interesting discussion when the girls first noticed this painting by Jacob Lawrence.
In the North the Negro had better educational facilities
and is dated 1940-41. Our first discussion was around the word "negro" and secondly about what the title
may have meant in that time period
.
There is some nudity in the art. Something I don't think is a big deal...maybe because I have been to Europe a few times and see how they are a bit more relaxed about nudity. Plus it isn't salacious....it is just....there. But, just in case you don't agree with me, I won't show you any examples.
Overall, we ended up loving this cards. I started an art appreciation class at the beginning of the 2012-2013 school year and I will definitely keep that course next year and add these cards and the examples from the Museum of Modern Art Close Up cards. You can try out your own memory game with the Art Close Up: Museum of Modern Art cards for
$10.95
.
There are lots of cool, unique products available through Birdcage Press and our crew got to pick from some really cool things. Go see what the
TOS crew thought
.