We got a chance to review a DVD that was all about George Washington Carver. It was a pretty short video (30 minutes) that packed in a lot of interesting information.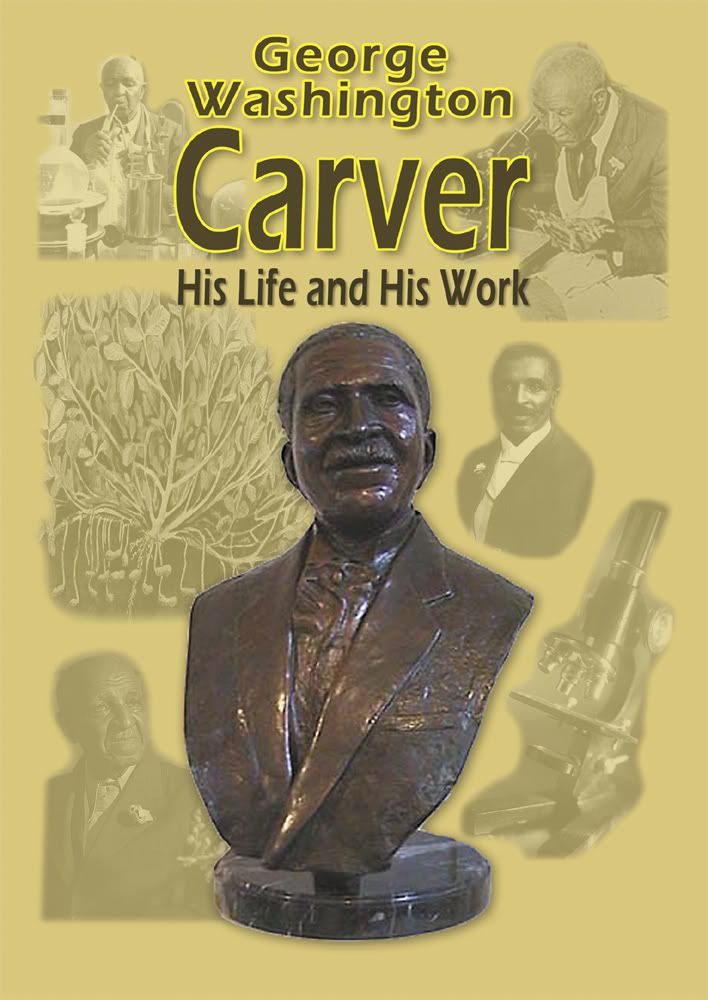 The video is from
Marshall Publishing
, which has a lot of award winning DVD's, CD and books. They have won awards for their DVD series on
Lots and Lots on Trains
and
Lots and Lots of Trucks
. These would be perfect if you have little one's in your house that love trucks, or trains.
Click
here
for a sample from the video on Trains.
They also have a full line on
Educational/Historical Documentary DVDs
which includes ones on Lincoln, The Pony Express, Lewis and Clark the History of Bridges and others.
We took a look at the George Washington Carver DVD on our recent road trip back to Minnesota. We have a DVD player/TV in our van that is only used when we are on road trips. When I brought this video along and told the kids we were going to watch it in the van....I will admit that they were NOT excited...at all. I guess they aren't the big, nerdy, homeschool kids that I dream they are! But, since we are the kind of parents we are, we said, "Too bad. We are watching it." Captive audience thing, you know. Plus, we were paying for the McDonald's Happy Meals! (Those only happen on road trips too).
Rainman and I listened in from up front.....I actually laid my seat down, so I could sort of watch until my neck got sore from looking up. Unbeknownst to the kids, we had decided to quiz them after they watched the movie and their reward, if they did well, was that we were going to stop at Culver's for "real" food including some frozen custard. Believe me, Rainman and I were rooting for them to do well, because, quite frankly, we were getting sick of McDonald's ("McRib is back" and all)!
The video is sort of a narrative put to beautiful, still pictures....with occasional voice overs portraying some of the characters. It did sort of remind of old slide show type things I watched in school, but the information that was portrayed was really interesting. Rainman and I said quite a few times...."hmmmm, I didn't know that, did you?"
George Washington Carver was really an interesting guy, and pretty inspirational. He is probably most remembered for the over 300 uses for peanuts or their by products. He really accomplished a lot in his life, especially considering what outside forces he was up against because of his race. He really didn't let anything stop him. This is a DVD that will come out again whenever we study this time period.
This particular movie is recommended for ages 4th grade and up, but, all of our kids watched it. I am pretty sure much of it went over their heads, but during quiz time, they did answer some of the questions! There are discussion questions available on the website to go along with the DVD, in case you don't want to come up with them on your own. It can be purchased through Marshall Publishing for $19.95, but, you can get a 15% discount by using the code TOSC1 at checkout. But, really, go take a look at the other things available on their
site
, because there is a little bit of everything for everyone.
Oh, and where did we end up eating???? Culver's!!! Yay, nerdy, homeschool kids!

We got the copy of this DVD for free, in exchange for an honest review of the product.