Stick around people that usually try to skip my reviews! I mean it. You will want to read this.
I got the chance to try some spectacular beauty and hair products from a company called
Koru Naturals
. They are a New Zealand company that has been selling their products in the United States since 2002.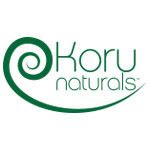 I got to try 3 separate products:
Skin Clear Creme
Manuka Honey and Propolis Soap
Argan Oil and Sandalwood Hair Tonic
I will just tell you about each one separately and then give my overall feelings at the end.
Skin Clear Creme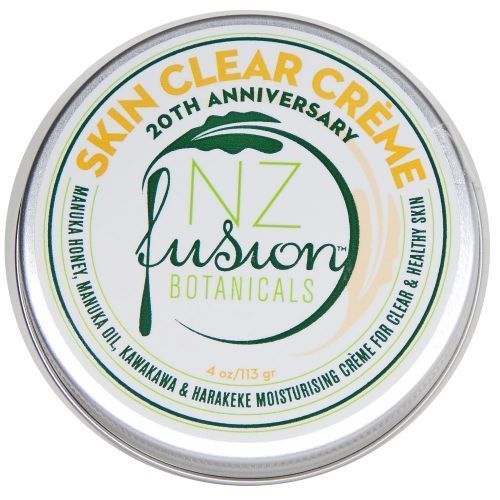 This product is part of the NZ Fusion Botanicals line. This part of Koru Naturals stresses the use of natural ingredients and avoiding the use of animal products, artificial colors/scents, and doesn't use "toxic" preservatives and they are packaged in a resuable container.
They are also basically unisex (meaning - to me anyway - the packaging and smell isn't overly feminine or masculine).
I was going to list the ingredients of this one, but I just noticed that it is all right there on the picture of the container above.
Just to be safe, here is the partial list of warnings to consider before you try this product:
Don't use during pregnancy (not exactly sure why) and don't use if you know you are allergic to honey, manuka oil or tea tree oil (I understand those)
.
I LOVED this stuff. I had originally thought I would share this with my teenagers to see if it would help keep their skin clear....since it is in the name and all....but I am selfish and I don't want to share.
It is thick and creamy. It smells heavenly. (Honestly, I found myself sniffing my hands after I put this on. Or sort of resting my fingers near my face, so I could smell them. Not in a Mary Katherine Gallagher from SNL kind of way though....don't worry..
.) It is sort of light and....fruity.....but not citrus-y...if that makes sense. It feels good on. It absorbs pretty quickly and isn't greasy. My skin is softer, for sure. I actually had this along when we went to Florida and I used it on my skin after my sun burn and, it took out the sting and, I think, reduced the redness more quickly than if I would have just ignored it.
This was definitely a hit with me.
Honey & Propolis Soap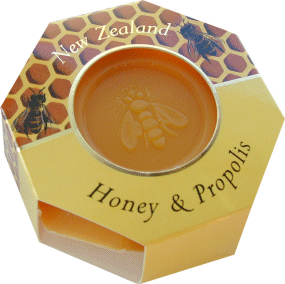 This, first of all, is cute soap. See the little bee on the front there? And the bar of soap, itself is shaped like a honey comb. Adorable.
That said, it is a nice smelling and moisturizing soap.
The ingredients for this one are....wait for it.....honey and propolis. Am I the only one that has no idea what propolis is? We will have a little homeschool session today for you!
Propolis -
a red or brown resinous substance collected by honeybees from tree buds, used by them to fill crevices and to seal and varnish honeycombs.
It is basically.....bee glue.
But, you know what....if it can fill some of my crevices and seal and varnish my appearance.....well....I am okay with that!
This was just a nice, lightly scented soap. And, bonus, the way the soap is shaped helped it stay put in my shower. I just stood it up on its side and balanced it on one of its flat honeycomb sides and it didn't slip and fall like most of my soaps do.
Argan Oil & Sandalwood Hair Tonic
Saving the best for last here.
This is also part of the NZ Fusion Botanical line that I talked about with the Skin Clear Creme. So, if you want to know more about that, just scroll back up there and take a look.
The ingredients in this hair tonic include (there is other stuff too that you can see on the website if you are interested): Grapeseed oil in addition to Argan oil and Australian Sandalwood (not sure what the difference is between regular old sandalwood and Australian sandalwood - but, you know what? I don't care. This is magical hair elixer, I tell you.
I will admit when I first read about this one, I was interested because of the Argan Oil, because I have seen some of those fancy YouTube fashion blogger ladies talking about it, but, I was nervous because of the Sandalwood. To me, Sandalwood is a man's scent. For some reason, I kept picturing some dude with dreads smelling like patchouli and sandalwood.
But, have no fear....that is not what I smelled like when I starting using this hair tonic. Honestly, I sort of hate calling it hair tonic - because that brings to mind the 50s for me and John Travolta slicking his hair back in Grease or something.
Anyways, the very first time I used this oil, was a Saturday night. I washed my hair, like normal, then read the bottle that said use 2 to 3 pumps - rub in around in your hands and then smooth it through your hair. Well, in case you haven't noticed, I have a LOT of hair, so I figured I would do the full 3 pumps (I may have even snuck in another half a pump just to make sure I had enough) I smoothed it through - tips to ends and went to bed with my hair still slightly damp. Normal for me.
I got up the next morning for church, and wore my hair down. Something that doesn't happen too often because I get really hot. But, my hair looked good, so it was worth a shot.
I cannot even tell you how many compliments I got on my hair that morning. People kept telling me that it looked smooth and shiny.
Those are 2 words that are not usually associated with my hair. I had been afraid that I had actually put in too much oil - because a little
really does
go a long way - but I was reassured by people I could actually ask that it did not, in fact, look oily...just shiny...and pretty.
With this magical hair elixir - that is what I going to call it from now on - I feel like I have Hollywood hair. You know what I mean? You see people on t.v. or in movies and you say to yourself.....their hair looks pretty similar to mine...same thickness....same haircut....same pretty much everything.....except your hair NEVER looks as good as theirs. I had decided that the only way to actually get hair to look like Hollywood hair was to have a professional stylist on hand at all times of the day or night. So, yeah....not happening.
But, with this magical hair elixir I have a chance. My hair doesn't get big and sort of dry/crunchy looking like it used to. It just seems more smooth and manageable....all the time. Without making me need to wash my hair more often than I do (which isn't very often)
So, yes....I loved it. I loved all three of these Koru Naturals products....but the magical hair elixir was my favorite, with the Skin Clear Creme a close second!
(See? Hollywood hair...now I just need to work towards a bit more of a Hollywood figure...)
The TOS review crew got to try lots of different stuff from Koru Naturals. So, go snoop around a little and see
what were their favorites!