This is a review.
We had a chance to once again use a really fun on-line vocabulary and spelling program called
VocabularySpellingCity
.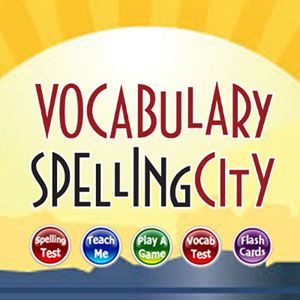 We had a chance to try this program out
last year
and really liked it. I like it even more this time, because I found some different sections in the program that I hadn't found last time around!
Once again, the basics were the same. We got a year long subscription to use with up to 5 students. Since D-man is no longer officially homeschooled, I only have 4 kids that are in "school" and V-girl who is a wannabe.....but this program is K-12, so it pretty much has everyone covered.
Since we got to have access to the premium membership option, that included:
Vocabulary, writing, spelling, and language arts activities
Access to ALL games and interactive Flash Cards
Testing and grading
No commercial ads
So, the basic premise is this:
You log in as the parent, and either create a list of your child's spelling words, or pick from a list that has already been created. You then assign them to the correct student. At this point, you also pick the activities you want to use for them to work on their words throughout the week.....including tests for both vocabulary and spelling. You can also choose a deadline or due date for their work. (I will show you the list of possible activities later.)
Honestly, I learned my lesson last time around and didn't even bother with creating a deadline for their work.....ever.
Seriously, it was like the kids were following the same script. They would blow through their weekly assignments in a day or two and then nag and pester me to go put in more work for them. I followed the same script too, because I whined a little about it. I was trying to unpack boxes and find my camera, you know?!?
This time I didn't create
any
personalized lists. Last time, I created lists based on their language arts curriculum and their existing spelling words, or even from whatever reading material they were using at the time.
I didn't do that this time. At all. I just used what was already available on the site in their sample lists by age range section. I was worried about not finding challenging enough words for A-girl, who is in 8th grade now.....but they had plenty of lists for her age range.
I just headed over to the Teacher Resources page....under Useful Word Lists. Already created for me were alphabetical lists that had challenging words like; asterisk, quixotic, homogenize, schism and turpitud. And, remember, this isn't just a spelling program....it is also vocabulary development, so A-girl will also know the definitions of these words when she is done.
Even V-girl got in on a little "Spelling City" time. She begged and begged for" Spelling City". I kept telling her she wasn't ready because she didn't know all her letters yet. She argued with me that she knew enough and wanted to try. So, I let her.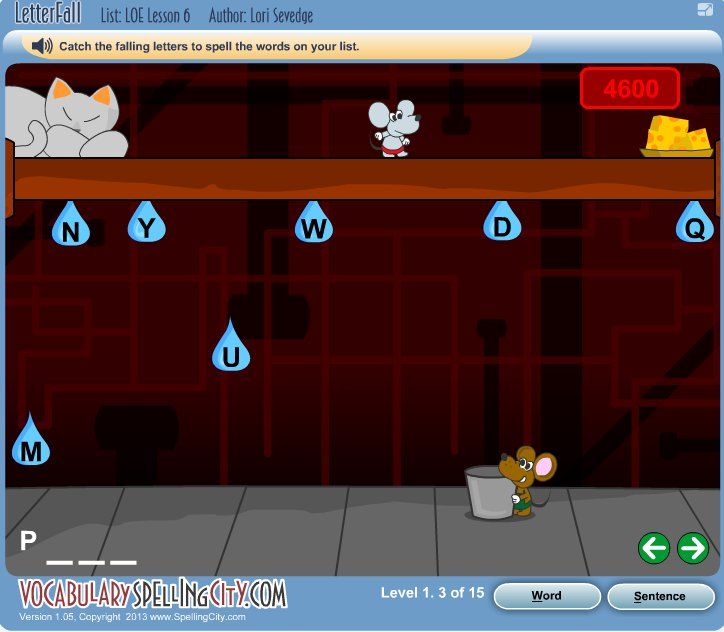 I assigned her the words from the sample list by grade level section for beginners. She worked on "at" words. You know, like cat, bat, sat, mat. Seriously, the child got pretty good. She is still learning that she has to actually listen and pay attention when the word is being said, but other than that, she has done surprisingly well with this, even though she is only 4.
There was one thing that
none
of the kids liked in this program. It is one of the games that I thought they would find really fun, but I was wrong. It is called Hang Mouse....it is like Hangman.
They hate it. They find it frustrating and annoying. So, I have stopped assigning that one. There are plenty of other choices for assignments, (see below) so it isn't a big deal. Sorry it ended up kind of blurry....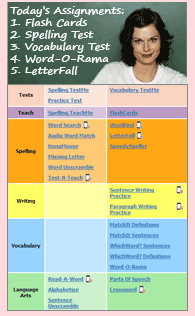 If you want to try VocabularySpellingCity, you can get an annual
premium membership for $29.99
. That will give you access for up to five students. There is a free option, but you don't have access to a lot of the more fun games that you get with the premium membership.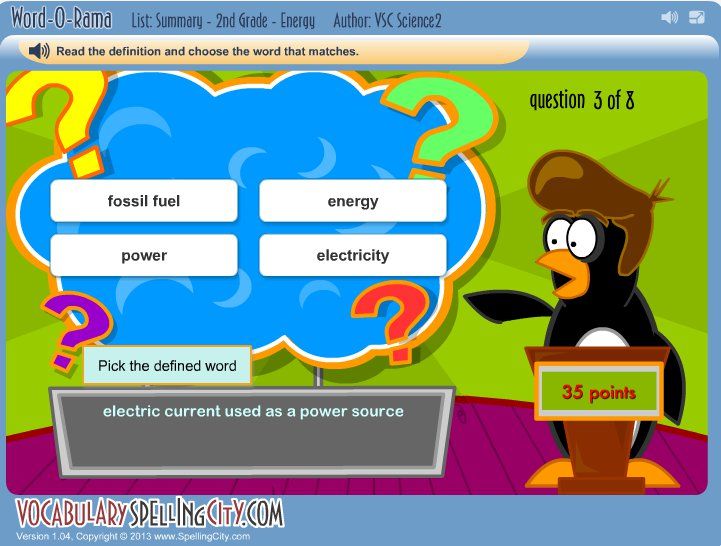 We really like using "Spelling City" again. I was
really
glad to be able to find the sample lists because it made it much easier on me during the move, not to have to input my own lists like I did last time. (And, bonus, there are enough for all school year, so I don't have to even change my plans for the rest of the year!)
I like the option to be able to create my own lists, if I have the time, but I
like
LOVE that there are lists already there for when I don't have the time. There is a little bit of a learning curve in this program....for the parent, not the student.....but, it isn't bad. And, the more you figure out how to navigate in the site, the more you will love it. Well, that is how it has been for me, anyway.
There are quite a few free resources available on VocabularySpellingCity too, if you want to wander around the site a bit before you commit. But, for the price, and the fact that you can have up to 5 students using this program, it is a great deal.
Check out what other
TOS reviewers thought of VocabularySpellingCity
.